Why Gratitude Postcards?
Gratitude is an important emotional and mental health practice! Regularly taking the time to slow down, reflect on what we are grateful for, and express that gratitude strengthens and nurtures our emotional and mental well-being, while helping us be more resilient in the face of stress and suffering. Rituals, traditions, and practices of expressing gratitude and thanks can be seen in almost all cultures, religious and spiritual traditions, as well as many medicinal and healing traditions. Research has proven the positive impact practicing gratitude has on mental and physical illness and suffering.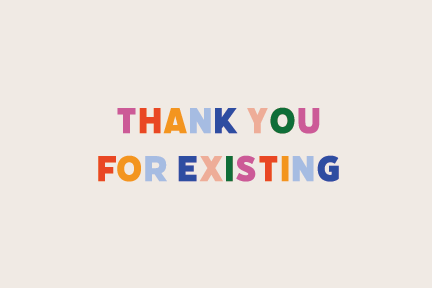 How does it work?
Every month your campus Peer Health Educators design new postcards for you to use in expressing gratitude to those in your life. We physically mail your note of gratitude on the postcard of your choice anywhere in the world for FREE.
In our current excessively virtual world, letters offer a much needed break from screens and are a special way to reconnect with the people you care about.
This quarter's Gratitude Postcard highlight:
April & May 2021 are full of things to reflect on including Sexual Assault Awareness Month, Earth Day, and Mental Health Awareness Month! Take a moment to send gratitude to those who have been a part of your healing, strength, resiliency, and learning.
Use your UW Email to access this form. Fill out your personal message and the name and address of the person you'd like your card sent to and we will mail it out!
Additional Readings on the benefits of Gratitude: