The following are upcoming educational workshops, trainings, and online events and programs that are FREE to UW-Seattle students. More information will be posted as the date approaches.
May 17th: HRC 155, 4-530pm: Talking to Strangers workshop
Register here for Talking to Strangers!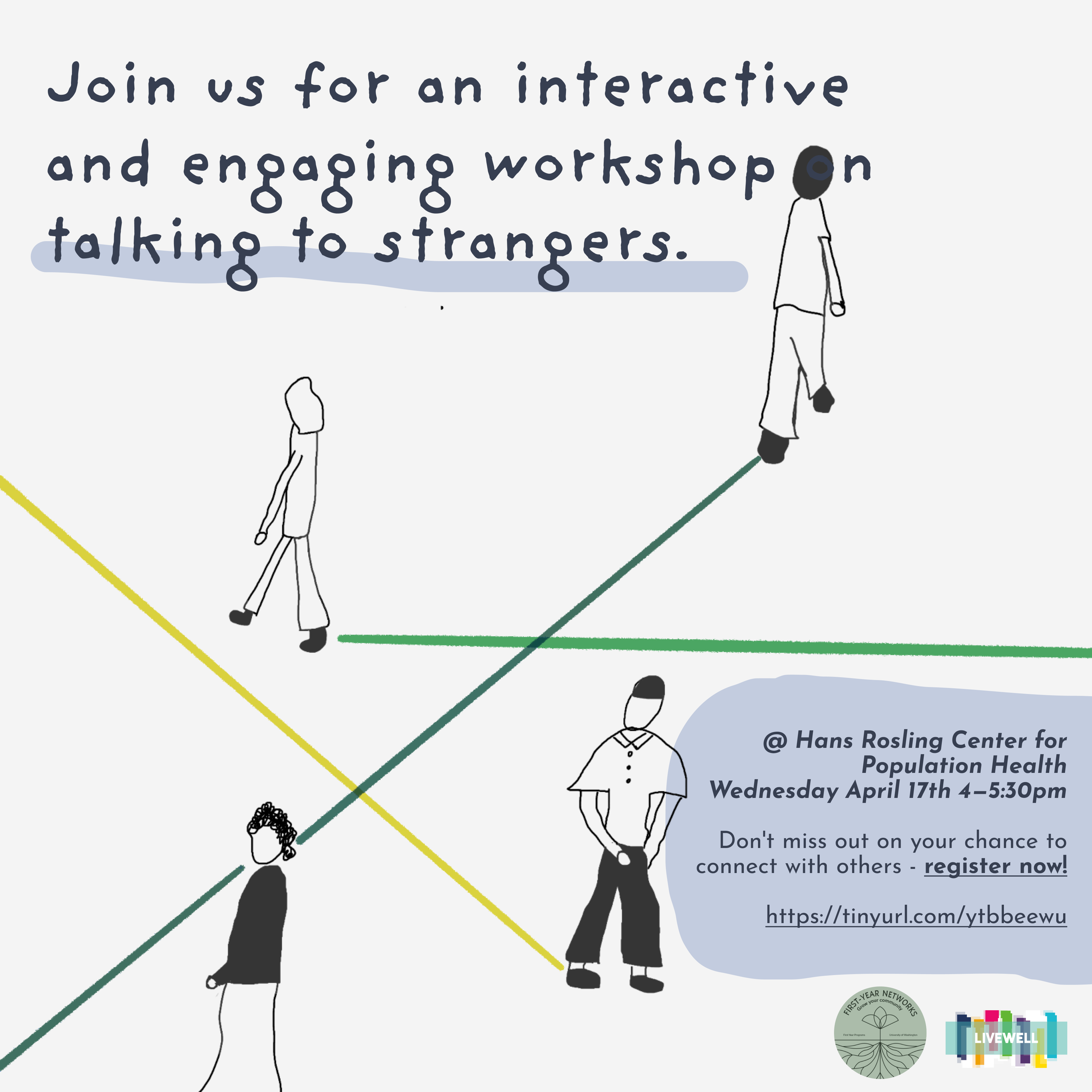 May 18th: DEN 213, 5pm: Hopeful Huskies: Media Literacy workshop
Drop by our newest PHE workshop to learn how to stay hopeful in the face of overwhelming news, along with media literacy skills that will benefit your mental and emotional health! 3 people will be chosen to win prizes for their attendance!
Questions about any of these events/workshop can be emailed to lwpeer@uw.edu
Connect with LiveWell on Instagram, Facebook, or through E-mail!
LiveWell on Instagram