The following are upcoming educational workshops, trainings, and online events and programs that are FREE to UW-Seattle students. More information will be posted as the date approaches.
November 15th at 1:20-2:30pm
Home for the Holidays: Lunch & Learn event – REGISTER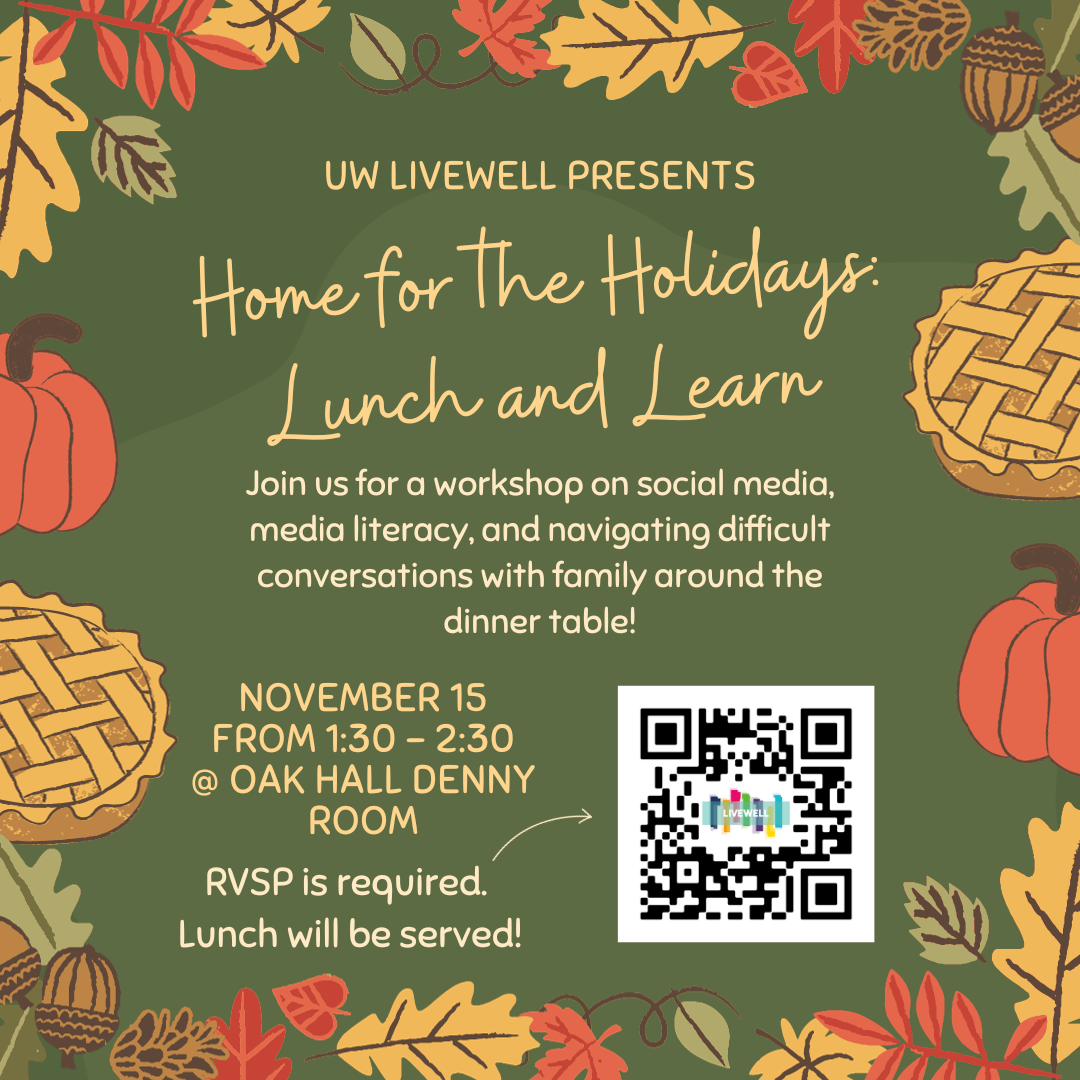 Join us for a workshop on social media, media literacy, and navigating difficult conversations with family around the dinner table! In Oak Hall Denny Room with catered lunch! Must Register to attend!
4th Annual Husky Gratitude Challenge
Monday, November 13th 12-4pm HUB first floor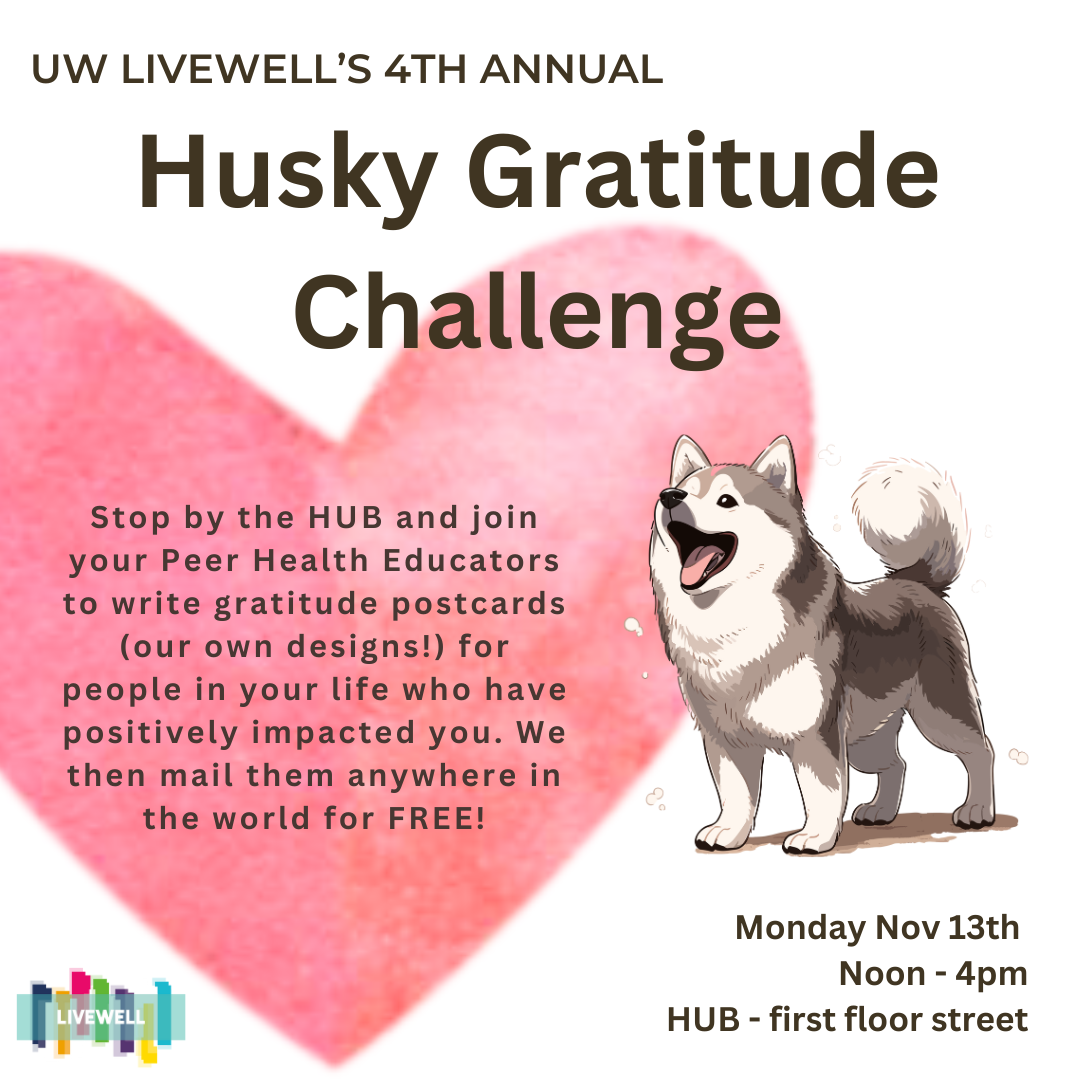 PAST EVENTS BELOW
Husky Breakfast Club RSVP HERE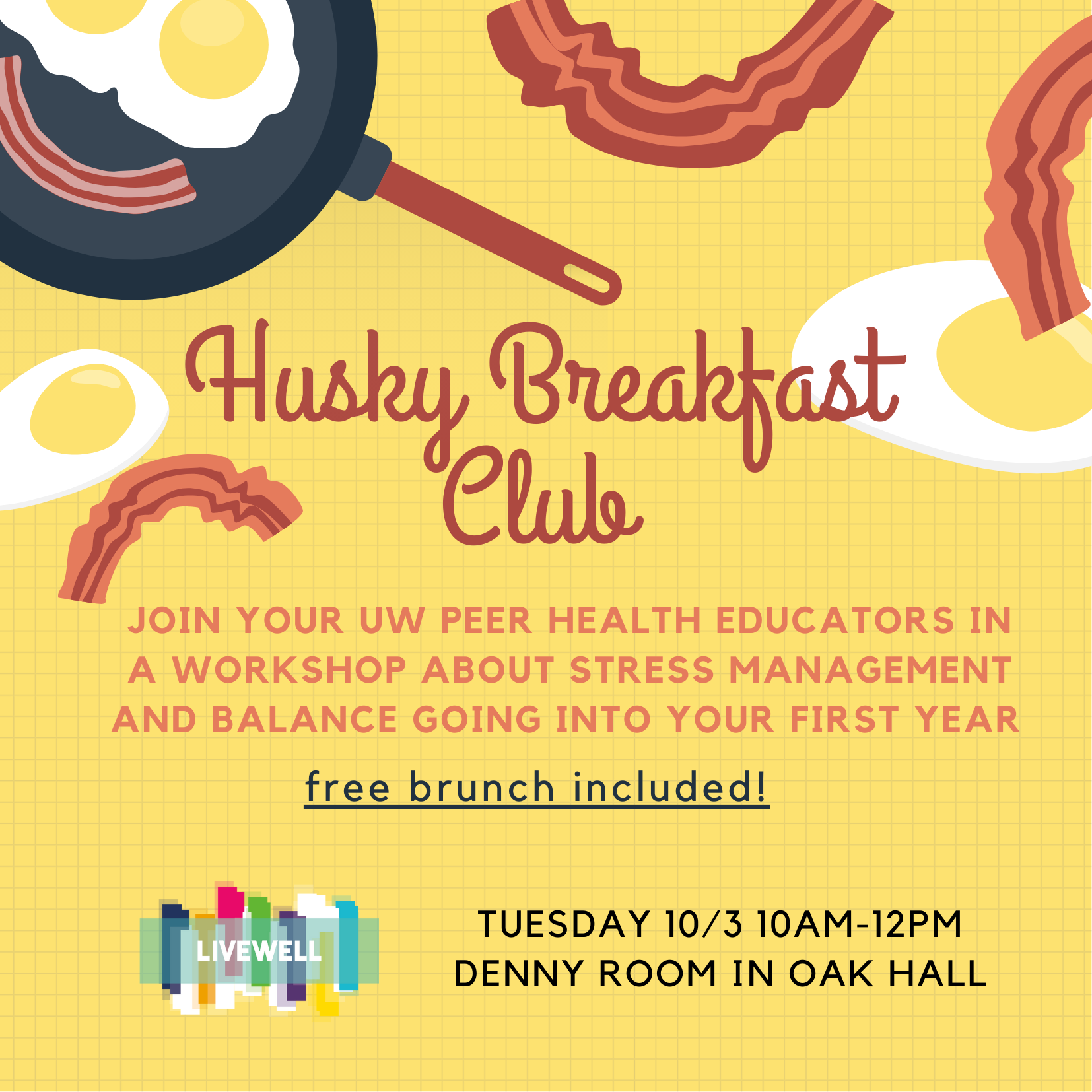 Friday, September 22nd at 3:30 PM- drop-in to MGH 231 for this interactive Talking to Strangers workshop with your campus Peer Health Educators! (There are prizes for attending!)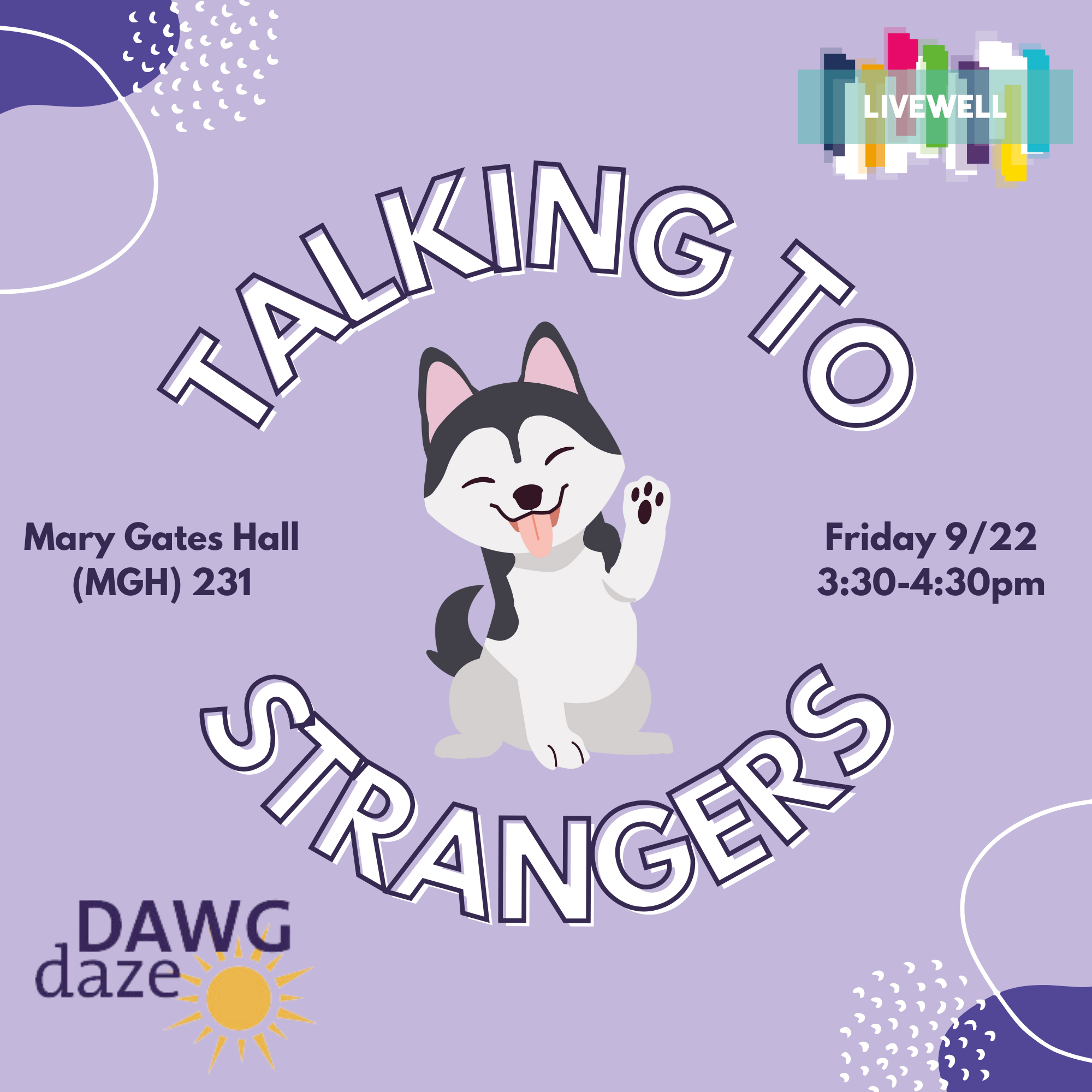 LiveWell on Instagram