Confidential Advocates are an important, free resource for students, faculty, and staff impacted by stalking, relationship violence, sexual assault and/or gender or sex-based harassment. See our Confidential Advocate page to learn more and make an appointment.
Thank you for your support in spreading vital information about Confidential Advocates to the UW Community! We also have a UW Medical Center specific version of these posters as well.
Want high-resolution digital copies to share? Download here with your UW Net-ID access.
Want physical copies? Just email lwphe@uw.edu and we are happy to provide these!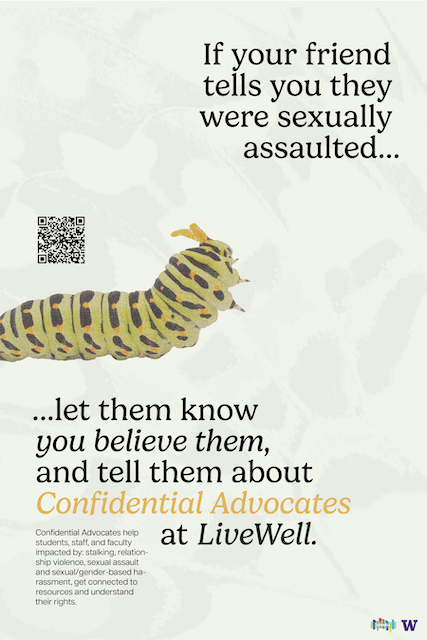 These posters were beautifully created by a LiveWell Peer Health Educator, Ashley Gibson (2023 graduate)