Happy Earth Day, Huskies!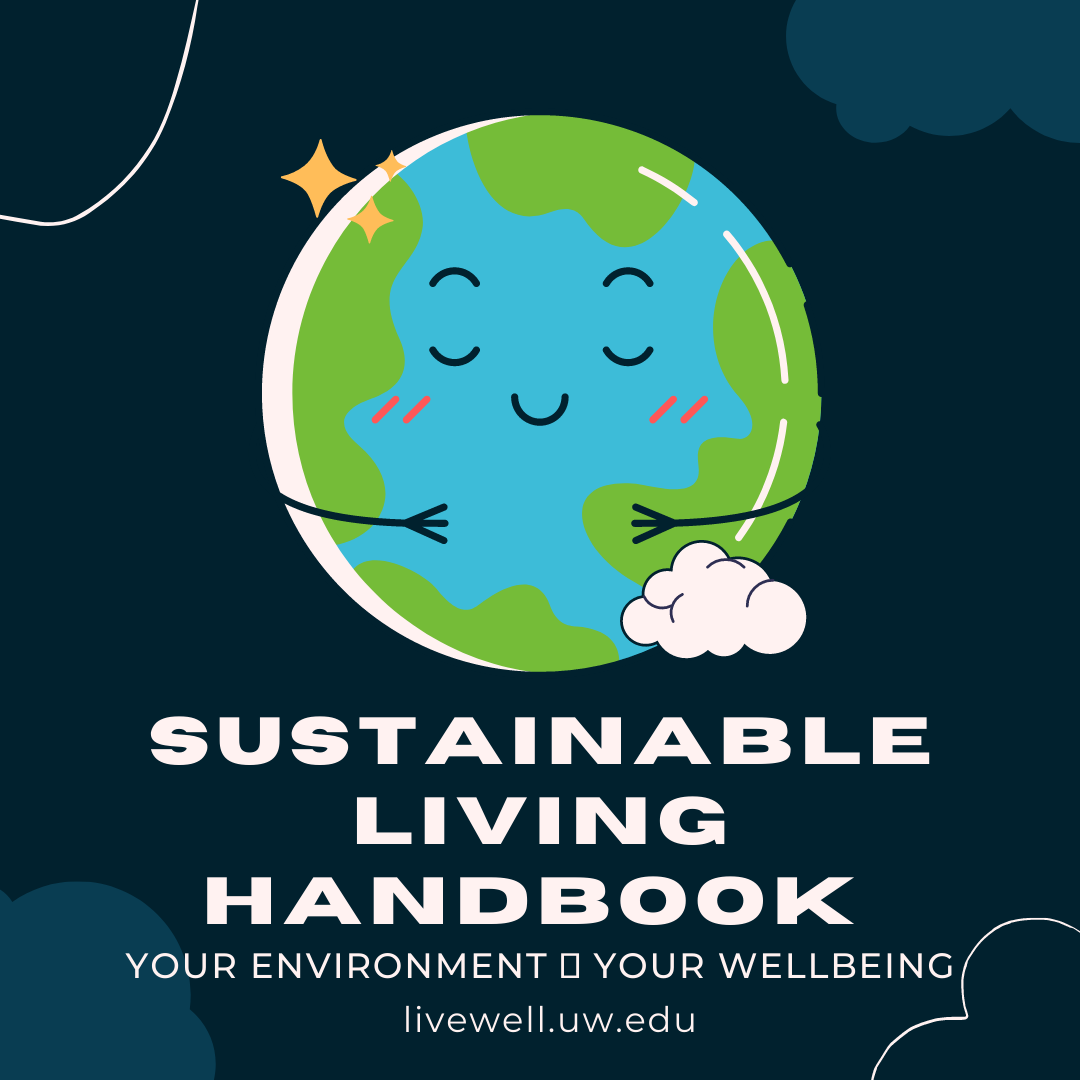 In honor of Earth Day, LiveWell Peer Health Educators are so excited to announce the launch of The Sustainable Living Booklet! Our workbook discusses the intersections between sustainability, the environment, and wellbeing. This is a valuable resource you can utilize to understand how your relationship with your environment can have an influence on your overall well-being. Below are some additional learning resources we found thought-provoking and wanted to share!
– Your Peer Health Educators
Read
+ Michael Mann on conquering climate despair
The scale and gravity of the climate crisis can often be overwhelming—and as awareness of climate change increases, the biggest drivers of pollution are all too eager to play up this "it's-too-late" climate doomism. This conversation with Michael Mann, professor of atmospheric science at Pennsylvania State University, touches on overcoming climate anxiety, as well as how to fight back against both climate alarmism and climate inaction.
Source: Michaela Barnett for Behavioral Scientist
+ Therapy for the end of the world
Many existing therapies for anxiety focus on challenging irrational beliefs. But what can we do about climate anxiety, which is founded on entirely rational fears? Psychologists are only just beginning to understand how to approach eco-anxiety in their practices.
Source: Britt Wray for The Walrus
+ Businesses take note: It pays to reduce your carbon footprint
Corporations are the biggest polluters, with just 20 firms responsible for a third of all carbon emissions. It's clear that this situation needs to change—but doing so isn't necessarily bad for the bottom line. Original research conducted at TDL found that consumers have higher opinions of—and are more likely to do business with—companies that are proactive about reducing their carbon footprints.
Source: The Decision Lab
+ Why did we respond so quickly to COVID-19 and not climate change?
COVID-19 showed us we're capable of undertaking drastic change. So why do we still hesitate to act on climate change? In part it's because, for most of us, climate change still feels like a distant threat, and we're wired to prioritize short-term reward over long-term payoff.
Source: The Decision Lab
Listen
+ The tribe that's moving earth (and water) to solve the climate crisis
Indigenous peoples make up 5% of the world's population, but their territories cover 22% of Earth's land surface—and contain 80% of the planet's biodiversity. This episode of "How to Save a Planet" looks at how the Yurok tribe, who live in what is now California, are making their territory more resilient to climate change by combining traditional land management practices with Western economics. Source: Gimlet
+ Is it too late to stop climate change?
Did you know Bill Gates and actress Rashida Jones have a podcast together? Well, now you do. In this episode, they talk to journalist Elizabeth Kolbert about what needs to change in order to stop the climate crisis—at the governmental and societal levels as well as in our individual lives. Source: Gates Notes