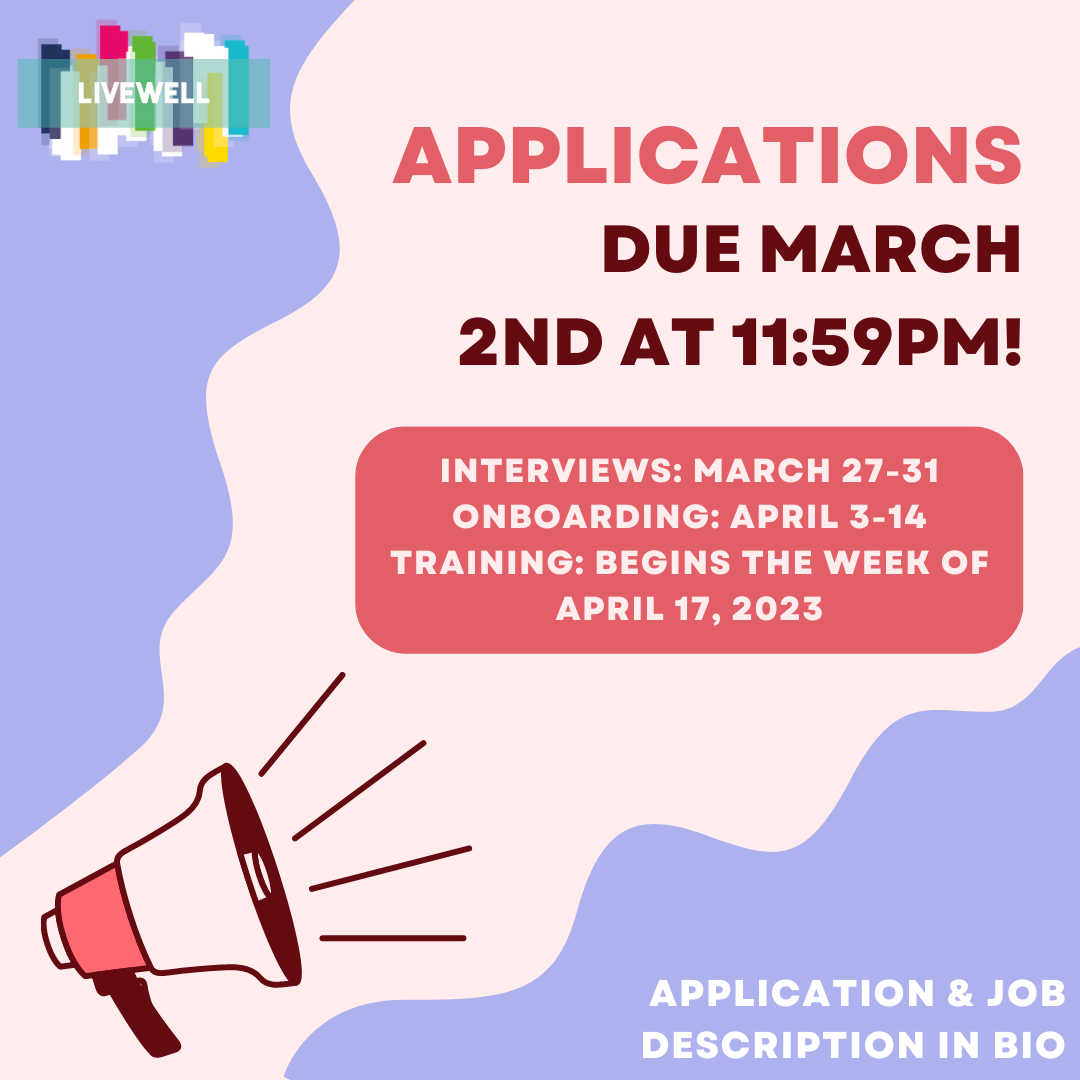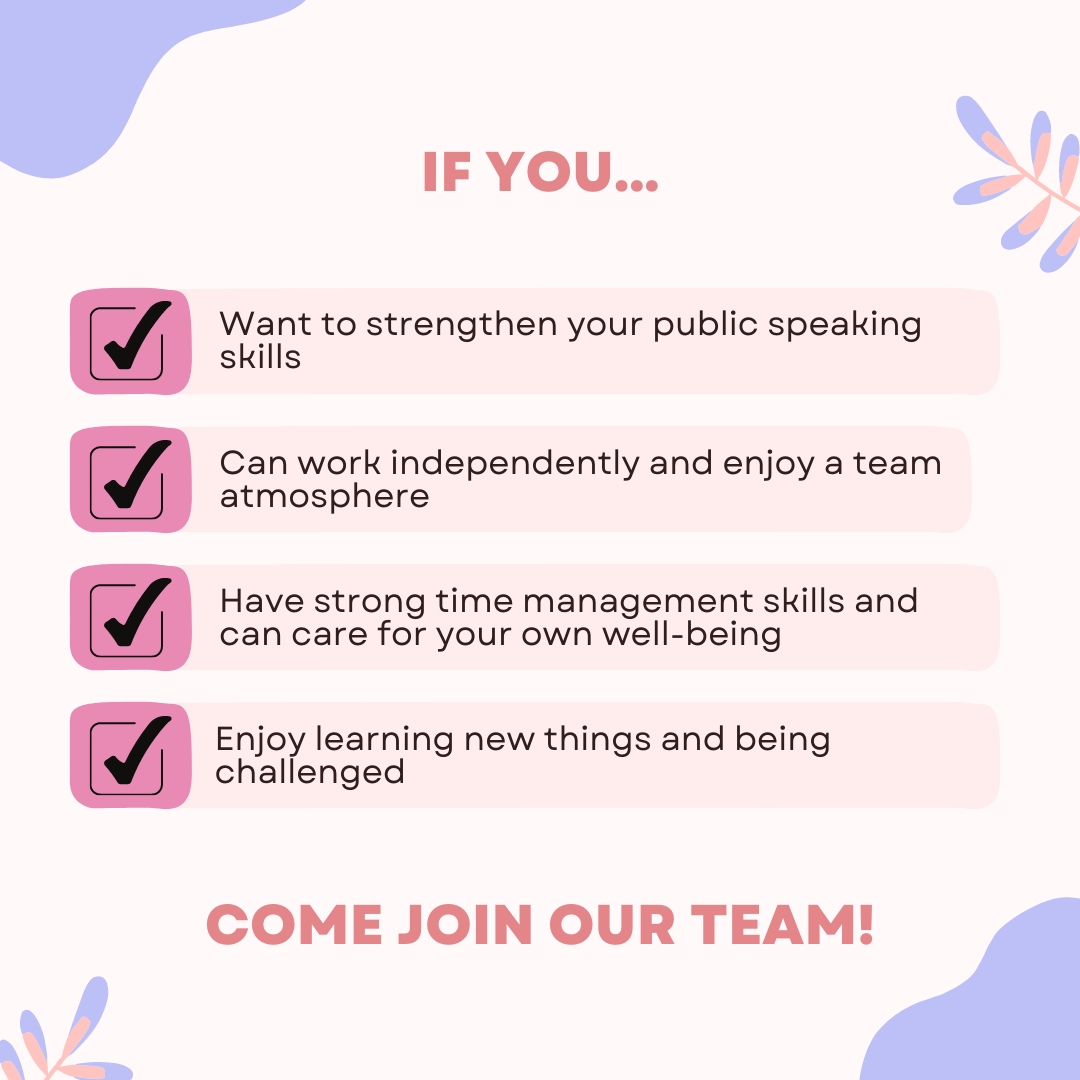 Why become a Peer Health Educator (PHE)?
Looking for a dynamic opportunity to grow your personal and professional skills- becoming a Peer Health Educator may be the journey for you!
LiveWell's Peer Health Education Program uses educational workshops, 1-1 peer wellness coaching, outreach, awareness campaigns, and event programming to promote individual and community health and well-being. Peer Health Educators (PHEs) engage in health promotion, prevention, and harm reduction work within the following areas: stress management, sleep, relationships and intimacy wellness, self-awareness and self-image, alcohol and substance use, anxiety and fear, supporting peers, interpersonal violence, and helping skills/bystander intervention. Peer Health Educators share responsibility for nurturing respectful team dynamics, giving growth-oriented feedback, and modeling ethical leadership as student leaders at the University of Washington.
What is the job?
This is a student employee job through LiveWell, a division of Student Life at UW-Seattle. Using your UW NET ID, view the full job description here.
Work-study eligible students are able and encouraged to apply for this student job.
Application process:
Apply here using your UW Net-ID to access the google form. Make sure google doesn't auto switch you to a personal google account, otherwise you won't be able to open it. You must be in your UW account. All applications due by March 2nd, 11:59pm.
Problems or questions email lwpeer@uw.edu